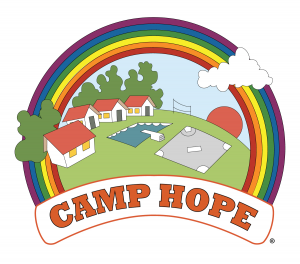 What is it?
Camp Hope is a traditional summer camp experience for youth who have, or have had, cancer. It has been held yearly since 1983. Unique in its ability  to assist campers' needs through a fully functional, on-site medical team, Camp Hope campers are able to enjoy traditional summer camp activities including, but not limited to, swimming, bowling, miniature golf, fishing, hiking, archery, arts & crafts, and more.  It is a time for them to be around peers who have, or have had, similar life-altering illnesses and to be in a setting that lets them forget about their diagnosis while they have one of the best weeks of their lives.
Mission Statement
It is the mission of Camp Hope to provide a normal, active and safe camp experience where children can celebrate life with, through, and beyond the diagnosis of cancer. 
When is it?
Camp Hope is held the third full week of June each summer. Most  years it starts on Father's Day.
How much does it cost?
Camp Hope is provided FREE of charge to all attendees. 
What are the benefits of an oncology camp?
Camp Hope offers the campers an opportunity to do things that all children do and to be among peers who have, or have had, similar life-threatening illnesses.  It provides a sense of empowerment, of self-determination and of self esteem. Camp Hope allows the children to see they are not alone in their struggle and provide peer support for everyone involved.  
Safety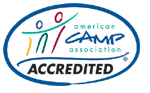 Camp Hope is accredited by the American Camp Association which ensures that the highest in safety standards are maintained for camp. We have proudly maintained continuous accreditation since 2002, the first year we applied. For more information, visit their website at http://www.acacamps.org/
In addition, Camp Hope is proud to be a member of the Children's Oncology Camping Association (COCA).