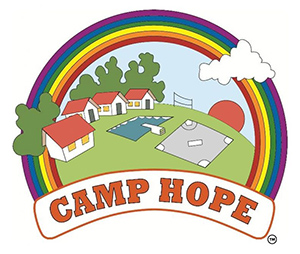 Camp Hope will be held June 16-22, 2019.  Volunteers will report June 15.
We also have the Camper for a Day program.  This is a program where youth ages 4-17 who might be too young, too nervous or too busy to attend camp for the full week are able to attend and participate in activities for one day
All volunteer positions have been filled for 2019. If you have any questions or would like to be placed on the waitlist, please email us at [email protected]
Camp SIBsational will be held July 28-Aug 3rd, 2019.
Camp SIBsational camper applications are available at the link below. Please note that due to limited space this first year applications will be initially limited to those families who have had a child attend Camp Hope and will require a password.  Registration for non-Camp Hope families will begin May 1st if space remains available.
If you have any questions, please contact us at [email protected]
We are not accepting volunteer applications at this time.