KyMel, Inc is able to provide two fun-filled weeks of camp free of charge thanks to the generous support of our donors. Some of our corporate donors include: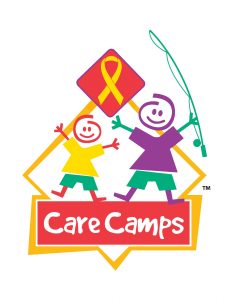 Camp Hope is a proud recipient of funding from the Care Camps program.  They have helped Camp Hope remain free for all attendees by awarding vital grant funding each year to KyMel.  They have also helped with some of our capital campaigns, such as the Camp Hope gaga ball pit!   (http://www.carecamps.org)
Barton Community College, who owns our camp ground, has been a huge supporter of Camp Hope for decades.
AMBUCS of Hutchinson, KS has generously donated to camp every year since the first camp in 1983.

The Crawl for Cancer Wichita has chosen Camp Hope as a beneficiary charity for many years.
The WICHITA FACILITIES have also been a major benefactor for KyMel by hosting an annual golf tournament.  We truly could not do this without them as well.
CAMPS FOR KIDS provides matching donation funds each year so that every camper can attend our camps for free.
Alternacare
Barton Community College Athletics
Central Plains Coop
CUNA Mutual
Dorothy Morrison Foundation
First United Methodist Church, Ellsworth, KS
Global Energy Consultants, LLC
Great Bend Feeding
Honorable Robert J. Dole
Hutchinson Clinic
Kansas Wildlife and Parks
Krier Family
Land O'Lakes, Inc
Optimists International
PrairieFire Coffee
Priority Care Pediatrics
Straub International
Saint Rose Ambulatory Center
United Methodist Women, Derby, KS
Wichita Wagonmasters Fund at the Wichita Community Foundation