KyMel, Inc is able to provide two fun-filled weeks of camp free of charge thanks to the generous support of our donors. Some of our corporate donors include: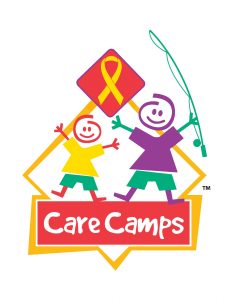 Camp Hope is a proud recipient of funding from the KOA Care Camps program.  They have helped Camp Hope remain free for all attendees and  helped replace items lost in the fire in 2014.  (http://www.carecamps.org)
Barton Community College, who owns our camp ground, has been a huge supporter of Camp Hope for decades.
AMBUCS of Hutchinson, KS has generously donated to camp every year since the first camp in 1983.

The Crawl for Cancer Wichita has chosen Camp Hope as a beneficiary charity for over 5 years.
Alternacare
Barton Community College Athletics
Camps For Kids
Central Plains Coop
CUNA Mutual
Dorothy Morrison Foundation
First United Methodist Church, Ellsworth, KS
Global Energy Consultants, LLC
Great Bend Feeding
Honorable Robert J. Dole
Hutchinson Clinic
Kansas Wildlife and Parks
Krier Family
Land O'Lakes, Inc
Optimists International
PrairieFire Coffee
Priority Care Pediatrics
Straub International
Saint Rose Ambulatory Center
United Methodist Women, Derby, KS
Wichita Wagonmasters Fund at the Wichita Community Foundation
Wichita Facilities