"Ma" Donna Brown
January 5, 1931 – January 3, 2021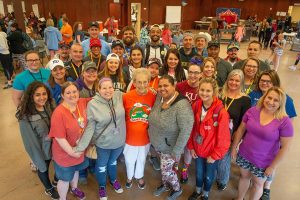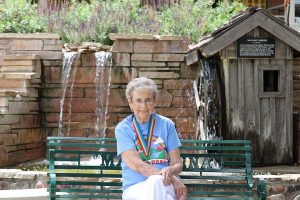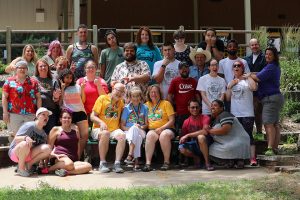 Donna Brown, affectionally known as "Ma Donna", was the founder of Camp Hope.  She and her husband Clinton had lost two children to cancer, Kyle and Melani.  Following their deaths, she worked with the American Cancer Society to create one of the first camps for children with cancer in the nation, Camp Hope. Donna knew how important an experience like summer camp would have been to Kyle and Melani.   Camp Hope was first held in 1983 and has been held every summer since then.  Ma Donna retired as chairperson of Camp Hope in 2000 but remained actively involved until her death in 2021.
Named after Kyle and Melani, KyMel continues Donna's mission by providing connecting services for families facing cancer.  In 2019, KyMel was able to offer Camp SIBsational, the first camp designed to address the unique needs of siblings of kids with cancer.  Ma Donna was excited to see her dream expand to include siblings.
While we miss her dearly, we are honored to carry on her legacy.   She changed the lives of countless people and will continue to do so.  We know her spirit lives on in every camper smile.