Why are we raising money?
In light of the SARS-CoV-2 (COVID 19) pandemic, we have been forced to cancel our in-person camps this summer.  Instead, we will be offering Kamp KyMel: A Virtual Camp Experience.  This experience will bring the life-changing spirit of these camps to kids facing cancer directly in the safety of their own home.  KyMel provides all of our services free of charge to families facing cancer and estimate it will cost around $30,000 for us to offer Kamp KyMel. We rely completely on volunteers and have no paid staff so you can be assured that your tax-deductible donation will directly help us continue to offer these life-changing camps free of charge to these amazing families. 
Virtual Run, Walk or Bike: A KyMel Fundraiser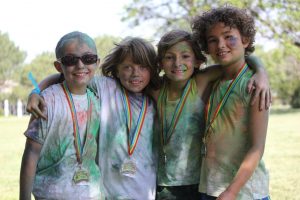 What is a Virtual Race?
The beauty of a virtual race is that you can walk, run, bike, skip, hop, or even crawl your way to the finish line.  You can complete the virtual race anywhere that is safe: a local walking trail, your neighborhood, a treadmill, etc.   It really is all on your time and schedule!
Sounds fun!  How do I participate?
1) Register for the race. Purchase your registration by click the button on the bottom of the page.   All registered participants will receive a custom medal that will be shipped at the close of the event. If you register for the 38 Years of HOPE level you will also receive a $10 discount off tickets to our annual fundraiser, Camp for a Cause.
2) Invite your friends and family to help.  Simply click I Want to Fundraise For This to create your own personal Kamp KyMel fundraising page. You can then invite your family and friends to help raise money for this important cause! They must individually register for the race if they want a medal. 
How long is the race?
You can go for as long or as short as you feel comfortable.  We recommend 3.8 miles to recognize that this is our 38th year of providing a camp for kids facing cancer, but you can split that up over multiple periods of time!
When is the race being held?
You can start anytime after registration. It must be completed no later than July 25, 2020, which is the day Kamp KyMel ends for our campers.  (You must be registered by June 15th to be guaranteed a medal)
Don't forget to post those selfies of you participating! You can post your pictures and words of encouragement on our Facebook page (KyMel, Inc), Instagram (kymel_inc) and Twitter (@KyMel_Inc).   Remember to use the hashtags:
#KyMel  #KampKyMel #KyMelVirtualRun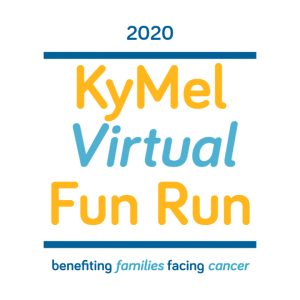 Kamp KyMel:

A Virtual Camp Fundraiser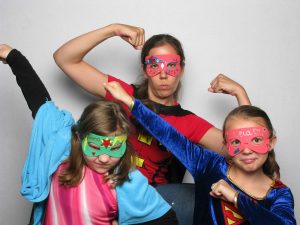 Don't want to participate in the Virtual Run, Walk or Bike? You can still be a superhero and help us raise money for this important cause!
How to help:
1) Donate!
2) Create a personal fundraising page and then invite your friends and family to raise money with you.  To do so, simply click  "I Want To Fundraise For This" or the "Create a Team" button below.
You can also donate by texting the code "KYMEL" to 44-321.   (Messaging and data rates may apply)
Tax Information
KyMel, Inc is an exempt organization as described in Section 501(c)(3) of the Internal Revenue Code.  The recently signed CARES Act allows for a deduction of up to $300 per taxpayer utilizing the standard deduction in 2020, for qualified charitable contributions. KyMel, Inc. is a qualified charitable organization under section 501(c)(3). Please consult with your tax professional.
**Please note:  All donations are considered unrestricted and will be used in the area of greatest need.  If you would like your donation to be restricted for a specific cause, please contact us at [email protected]